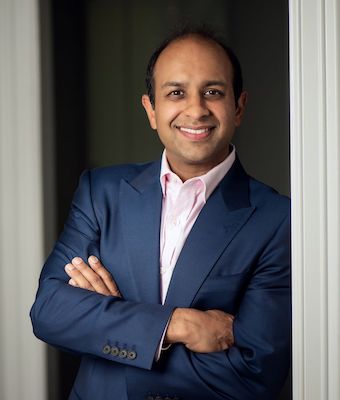 As the son of a dentist, I learned early on to appreciate the details behind a beautiful smile and the effort required in giving someone a lifelong smile they would love. My father would relay that each person's smile is unique, and he would also say that in a way it is their signature and story. To that end, he would remind me that we all must be lifelong learners to understand and deliver for each person's unique needs. I embraced every aspect of that statement and continue to do so in my educational and smile journey … past, present, and future.  
I earned my Bachelor of Arts, Doctorate of Dental Medicine, certificate in orthodontics, and Master of Science in oral biology all from the UNIVERSITY OF PENNSYLVANIA. As my hairline began to recede like that of Benjamin Franklin's during my long tenure at Penn, I had discovered one of my true passions: orthodontics and dentofacial orthopedics for children and adults. Furthermore, during my time at Penn, I learned to become a critical thinker through ten years of research as well as gaining important leadership experience, most notably as Chief Resident of Penn Orthodontics and President of Penn's American Student Dental Association.
My passion for the profession led me to earn additional certifications while a resident, most notably DIPLOMATE OF THE AMERICAN BOARD OF ORTHODONTICS. I also developed an interest in published orthodontic literature, and as a result, I accepted the position of Abstracts Editor for the peer-reviewed journal ORTHODONTIC PRACTICE US.
My joys outside of orthodontics include spending quality time with my wife Neha and three children: Kaayan, Aidyn, and Caryna, aka The SNACK Pack! As a family, we enjoy being active in the community, engaging in meaningful philanthropy projects, and immersing ourselves in new experiences. I personally enjoy technology, reading, teaching, dancing, golf, snowboarding, football, running, and sports in general.