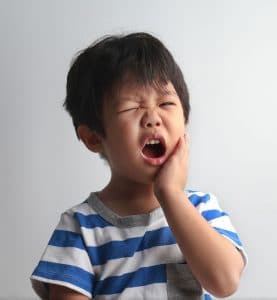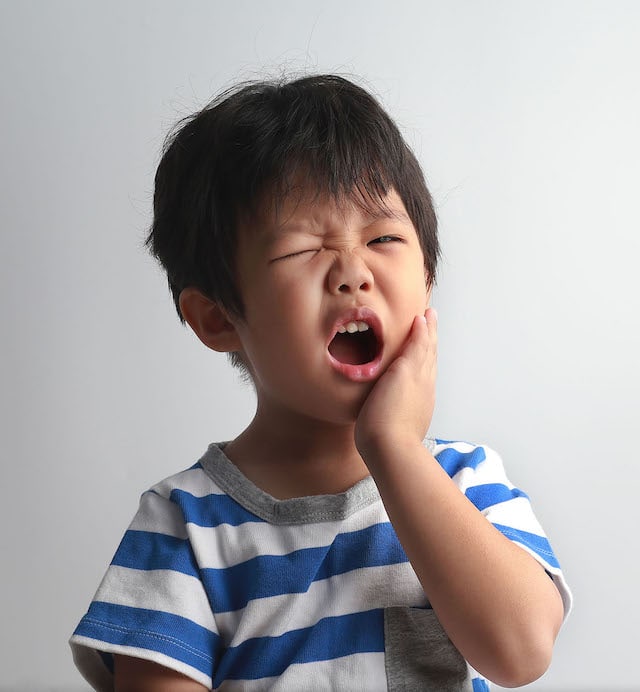 The 2 main types of dental emergency. 
1. Pain and Swelling.
2. TRAUMA
 PAIN AND SWELLING
Pain and swelling can occur due to a deep cavity or a tooth that has been filled and or has had a root canal and a crown done. The first sign of a tooth getting infected or having a deep cavity close to the nerve is having pain. Swelling is an indicator that the tooth is infected. If your child has developed pain and or swelling during our off hours, please send us a text message with the details requested below to the office @ 7327377336. We will message you back as soon as possible. If its late in the night and you have not gotten a response some one will get to you in the AM as soon as possible. In the mean you can administer over the counter MOTRIN for pain if your child is used to taking MOTRIN. A little ice for discomfort and raise your child's head when you put them to sleep. 
TRAUMA
If your child has had a dental trauma, and there is bleeding, the first goal is to control the bleeding. Gently wipe the area with a soft moist towel, identify the area where the bleeding is occurring and apply mild pressure with ice to stop the bleeding. Teeth being mobile after trauma is common. If it is a baby tooth, it is common for the tooth to discolor in a few days. It is also common for the whole baby tooth to come out after a trauma. If a permanent tooth is completely out, place the tooth in milk or saline until you get the child to see us. If a permanent tooth is broken, please try to save or find the broken missing piece. Message us with the details requested below @ 7327377336. We will try to get back to you ASAP. IF late in the night someone will respond in the AM ASAP.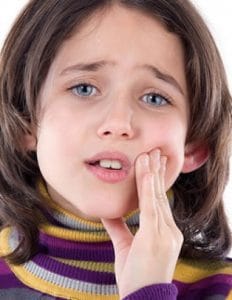 MESSAGE US DURING OFF HOURS 732-737-7336
Message us with the following info
Your Childs Name
Date of Birth
New or Existing Patient
The Office Location
Description of the issue
A picture of the area if needed