Our experienced dentists are always there to help you when you need them.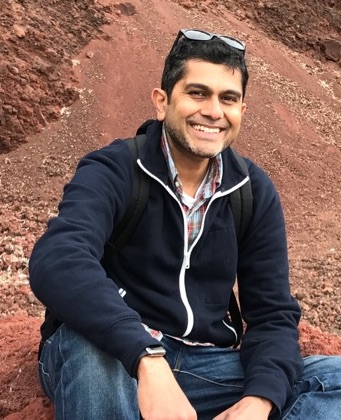 Sathish Iyer
PEDIATRIC DENTIST
Dr.Iyer graduated dental school from New York University School of Dentistry in 2003. He graduated Pediatric Dentistry from Staten Island University Hospital in 2011. Dr.Iyer also has a Masters Degree in Orthodontics from India. Dr.Iyer was born and raised in India where he got his basic training in Dental school. He then moved to the US and went through the rest of his dental education.
Dr.Iyer loves practicing pediaric dentistry not only beacuse he loves working with kids but also he has a natural flare for it. Dr.Iyer is also a clinical associate at Penn Dental Medicine in the Dept of Pediatric Dentistry, where he teaches the PEDIATRIC DENTAL RESIDENTS.  Dr.Iyer is married and has 3 children. They live in Princeton, NJ. Besides pediatric dentistry Dr.Iyer loves working on computers and cars is an ardent fan of Formula I car racing
Dr.Aamna
PEDIATRIC DENTIST
Dr. Aamna Ali grew up in Minneapolis, Minnesota and attended the University of Minnesota for her undergraduate studies, where she obtained a Bachelor's degree in Biology and Physiology. She continued on to complete her Doctorate of Dental Surgery at the University of Minnesota School of Dentistry where she was actively involved in clinical research with the Cleft Palate Team/Craniofacial Clinic as well as the department of Oral Radiology. 
Upon graduation from dental school, she moved to New York and completed her general practice residency at Jacobi Medical Center where she received extensive training in all aspects of general dentistry.  Subsequently, she completed her specialty training in Pediatric Dentistry at St. Barnabas Hospital, where she served as chief resident in her second year.  She developed a passion for treating patients with special needs and served as a liaison between her residency program and the Rose F. Kennedy Center- a center designed to provide comprehensive services to patients with developmental and intellectual disabilities. Dr. Ali is board certified by the American Board of Pediatric Dentistry.
In her free time, Dr. Ali loves reading, trying her hand at cooking various cuisines, experiencing new cities, and spending time with her family. She currently lives in Central Jersey with her husband and two adorable sons.
Dr.Kruti
Pediatric dentist
Kruti Sanghavi, DDS obtained her undergraduate degree from Rutgers University in Neuroscience. After that, she went on to obtain her DDS from Columbia University in New York. Her specialty training in Pediatric Dentistry was completed at Rutgers University. Currently, she is a Board Certified Pediatric Dentist.
The aspect of pediatric dentistry that she is the most passionate about is the behavioral management of children. Children with special needs and behavioral problems need special behavioral management. To make a child who is unbelievably phobic, walk out of the dental office wanting to come back is considered success for her. Dr. Sanghavi is a member of American Academy of Pediatric Dentistry, College of Diplomates (American Board of Pediatric Dentistry) and American Dental Association.
When she is not working, she loves to read, bake, and spend time with her family. She is passionate about art whether that is baking pastries, painting, or making jewelry. She also loves hikes, traveling, missions, and adventures.